Process Serving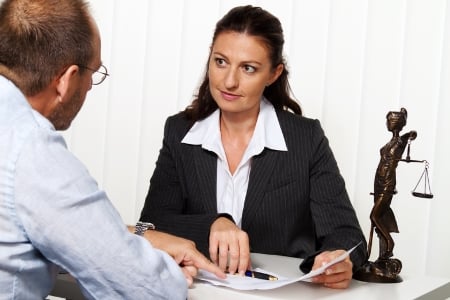 As we all know, legal cases do not always stop at the city limits. If you need legal support, either locally or outside your geographic comfort zone, we have the knowledge, connections, experience, and network to help you with your case whether the case takes your legal paperwork to the next jurisdiction or across the country. Finding someone to reliably deliver your documents can be difficult due to the the vast differences of available service and reputations. Let Fredericks & Palmer Process leverage our vast network of connections to ensure that your documents arrive where they need to be within the exacting time constraints imposed by the strict dictates of the court calendar.
Handle Your Legal Paperwork with Ease
Whether filing a lawsuit or alerting a participant involved with the case, an array of legal factors and mandatory statutes dictate a precise timeline for specific filing and delivering. As such, you do not want to risk the status of your case owing to shoddy document delivery discipline. Let us help with an array of legal support services to include:
Subpoena Delivery
Legal Documents served throughout U.S.
Subpoena Preparation
Court Filing
Skip Tracing
Legal action requires a great deal of paperwork, and making sure that that paperwork is moving at the speed and in the direction you need is our specialty here at Fredericks & Palmer Process Serving.
Call Our Expert Team for Nationwide Process Serving
If you're in need of process serving services, either locally or nationally, you need to reach out to our professional team here at Fredericks & Palmer Process Serving. We bring a wealth of experience to the table when it comes to providing subpoenas and legal support to your legal team, and we are committed to providing the highest quality results to our clients. Located in Philadelphia, we have been serving the tri-state area of Pennsylvania, New Jersey, and Delaware for more than a quarter of a century. Don't stress out over the details involved getting your documents delivered, trust Fredericks & Palmer to get the job done right.